Customers expect to receive the help they need with their queries at all times, regardless of the channel they use for contacting support. This is a very legitimate expectation that can only be met if support teams are able to handle incoming messages from all platforms.
One thing that can definitely help in that is an omnichannel inbox. An omnichannel inbox gathers all the incoming messages from different platforms into one single place, where customer support agents can answer them, without switching between several applications.
There are many different software out there offering the feature of an omnichannel inbox, so let's see which ones are the best.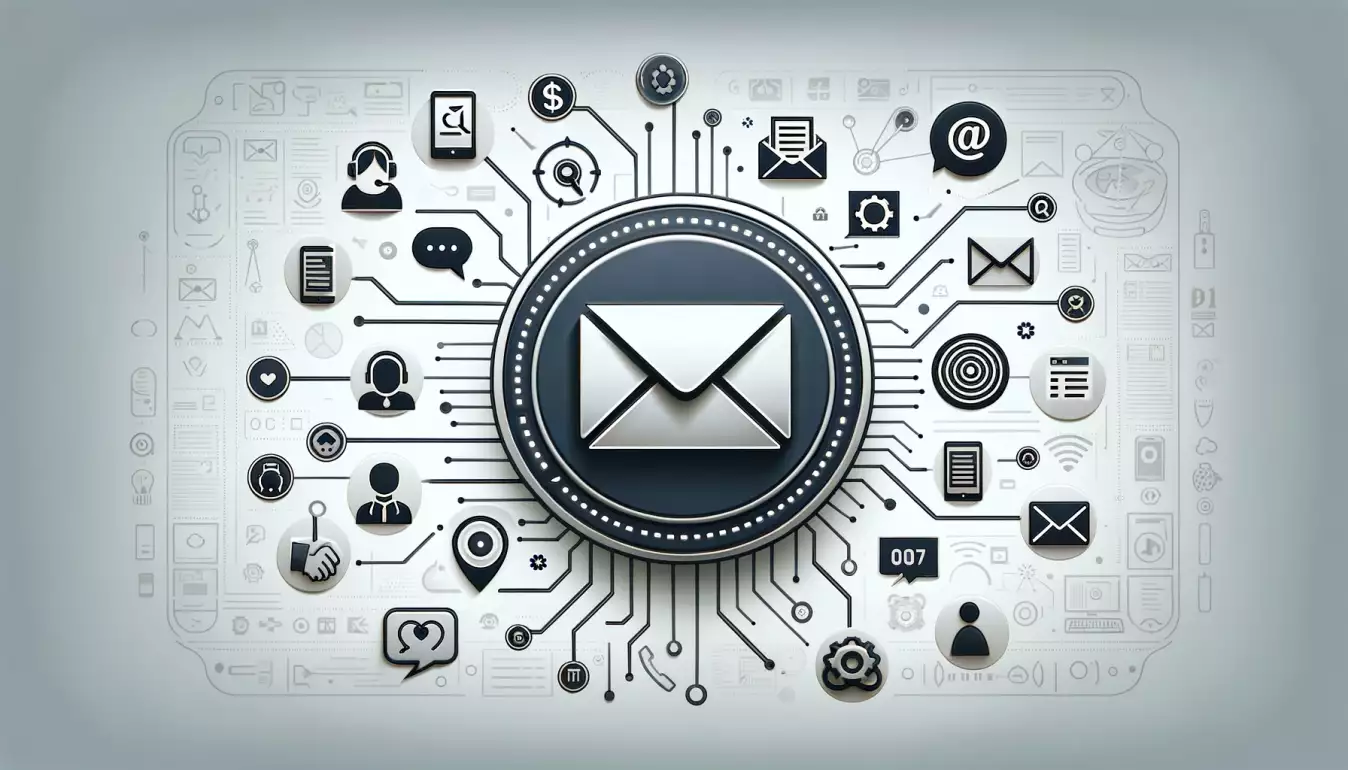 1. SAAS First
SAAS First offers an extremely useful omnichannel inbox, which makes it easy for you to answer all incoming messages from customer support and sales emails in one place. The most outstanding part of this is SAAS First's generative AI customer service chatbot, Milly, which is a groundbreaker in its field.
SAAS First has a very unique feature that no other software has, the feature called "Reply with Milly". With this, you can answer incoming emails within 10 seconds, with the help of artificial intelligence that works from your knowledge base. This significantly reduced response times, and the workload of customer support agents.
SAAS First's inbox has many other helpful qualities, such as transparent organization with Open, Resolved, and AI-handled conversation categories, assigning messages to specific members or teams, displaying all the necessary customer information at each conversation, saved replies, rich text formatting, and customizable chat widget.
Growing Business: $9/month

Advanced Business: $19/month

Custom Pricing can be requested.
2. Zendesk
With Zendesk, you can connect all your channels into one comprehensive place, with all incoming messages in one omnichannel inbox, including from voice, email, social media, mobile, web pages, live chats, and different messaging apps.
It is extremely customizable and can be scaled. The conversations are connected regardless of the mediums, with many collaboration tools for the agents. In addition to that, you can take advantage of its AI capabilities and chatbots to offer 24/7 assistance.
Suite Team: $55 per user per month

Suite Growth: $89 per user per month

Suite Professional: $115 per user per month

Suite Enterprise: solution based on individual discussion.
3. Intercom
Intercom is now known for its AI customer service solution, making sure that customers get instant answers to their common queries. The tool can analyze the conversation and help you understand your customers better. It also has a custom-built chatbot feature as well that can also speed up the resolution times.
All of this comes in an omnichannel inbox, where you can easily handle your incoming messages. The team members of the customer support can work efficiently and collaborate faster.
Starts from $74 per month for startups.

Pro and Premium: Custom pricing based on AI resolutions, seats of team members using Intercom, and unique people reached.
4. Hubspot
With Hubspot's Service Hub, you can easily and seamlessly manage the incoming and outgoing messages from emails, chats, and Facebook Messenger. The agents can move between those channels with no trouble, while also accessing customer information at hand.
Other features include automation through chatbots, analytics, and reporting as well. With live chat, customer support members can interact with customers in real-time.
Professional: 441 euros/month

Enterprise: 1.180 euros/month
5. Freshdesk
Freshdesk has a very transparent and user-friendly interface for the customer service software. The omnichannel inbox has many great features that help your agents resolve customer issues swiftly and efficiently.
These features include a generative AI-powered chatbot, that can solve up to 70% of the conversations, a ticketing system that helps you assign, track, and manage customer queries, and automated self-service options for your customers so that they can easily find the answers they are looking for.
Growth: $35/agent/month

Pro: $83/agent/month

Enterprise: $131/agent/month
6. Help Scout
Help Scout is most famous for its user-friendly interface. They claim to have a platform that is as easy to use as regular emailing but with additional features. These include automation, organization, and collaboration opportunities. More precisely, they offer options for assignments to teams or members of the team, private notes, saved replies, and tagging.
They also display the customer's information at each conversation, making it transparent for the members to see contact information, previous conversations, and data or activity from other applications.
Standard: $20/month

Plus: $40/month

Pro: $65/month
7. Happy Fox
Happy Fox can be a great option for small businesses that are aiming to streamline their customer support operations. They have an omnichannel service, where agents can handle incoming queries through email, live chat, phone, and knowledge base channels.
Moreover, they offer a ticketing assignment feature for the team members and automation opportunities, which can further help with the workflow and facilitate better customer service.
Other solutions include contact portal building, AI chatbot for support, and internal, external, and multilingual knowledge base creation.
Mighty: $26/agent/month

Fantastic: $39/agent/month

Enterprise $52/agent/month

Enterprise Plus: $64/agent/month
8. Groove
With Groove, you can organize every incoming message from your Gmail, or forwarded email, Slack, Shopify, Stripe, and Facebook. With the automation feature, agents have an easier job in handling queries. You can create rules, add tags for better organization, instant replies to common questions, and smart folders for customizing the views of different types of conversations.
They have more than 25 integrations available, reporting options at hand, customer history displayed, private note option, and collision detection.
Always Free: up to 3 users and 2 channels, the service is free
Standard: $12/user/month
Premium: $20/user/month
Advanced: $40/user/month
9. Hiver
Hiver is developed for Google Workspace using Google's tools. You can handle all channels from your Gmail inbox, including email, live chat, phone, and even more. This is great from the interface perspective, as everyone is familiar with Gmail's platform, so agents don't need to be trained to use completely unfamiliar software.
Hiver offers reporting and analytics on performance and for avoiding SLA violations, automated workflows, integration options, and multichannel opportunities.
Lite: $15/user/month
Pro: $39/user/month
Elite: $59/user/month
10. LiveAgent
LiveAgent is a help desk software that collects all the messages coming from different channels and creates a ticket out of them. In a universal inbox, emails, phone calls, social media messages, knowledge base tickets, and live chat messages are streamlined into one single place.
The universal inbox has helpful features, such as automatic ticket routing, time-and trigger-base automation rules, tags and filtering, real-time typing-view and native chat widget, built-in CRM, call center capability, internal chats, agent collision detection, and private notes and reminders.
Small business: $9/agent per month billed annually or $15 monthly billing
Medium business: $29/agent per month billed annually or $35 monthly billing
Large business: $49/agent per month billed annually or $59 monthly billing
Enterprise: $69/agent per month billed annually or $85 month-to-month
Depending on your needs and resources, you can choose from the best 10 omnichannel inbox services, and leverage their helpful features for efficient and flawless customer support. Assess, decide, and choose the one that fits you best.