You must be looking for the best solutions for your business. Switching to SaaS First can be the significant change your company needs.
Our mission? Our vision is clear and to the point - to be your first choice for customer engagement.
Unlike others who focus more on fancy sales strategies to overprice their products, we at SaaS First believe in delivering product-led software that won't break your budget. We are all about offering excellent value and affordability for small and medium businesses.
If you are seeking to revolutionize your business operations, considering SAAS First might be your wisest move yet. So dig in, and see why switching to SAAS First might be the game-changer you need.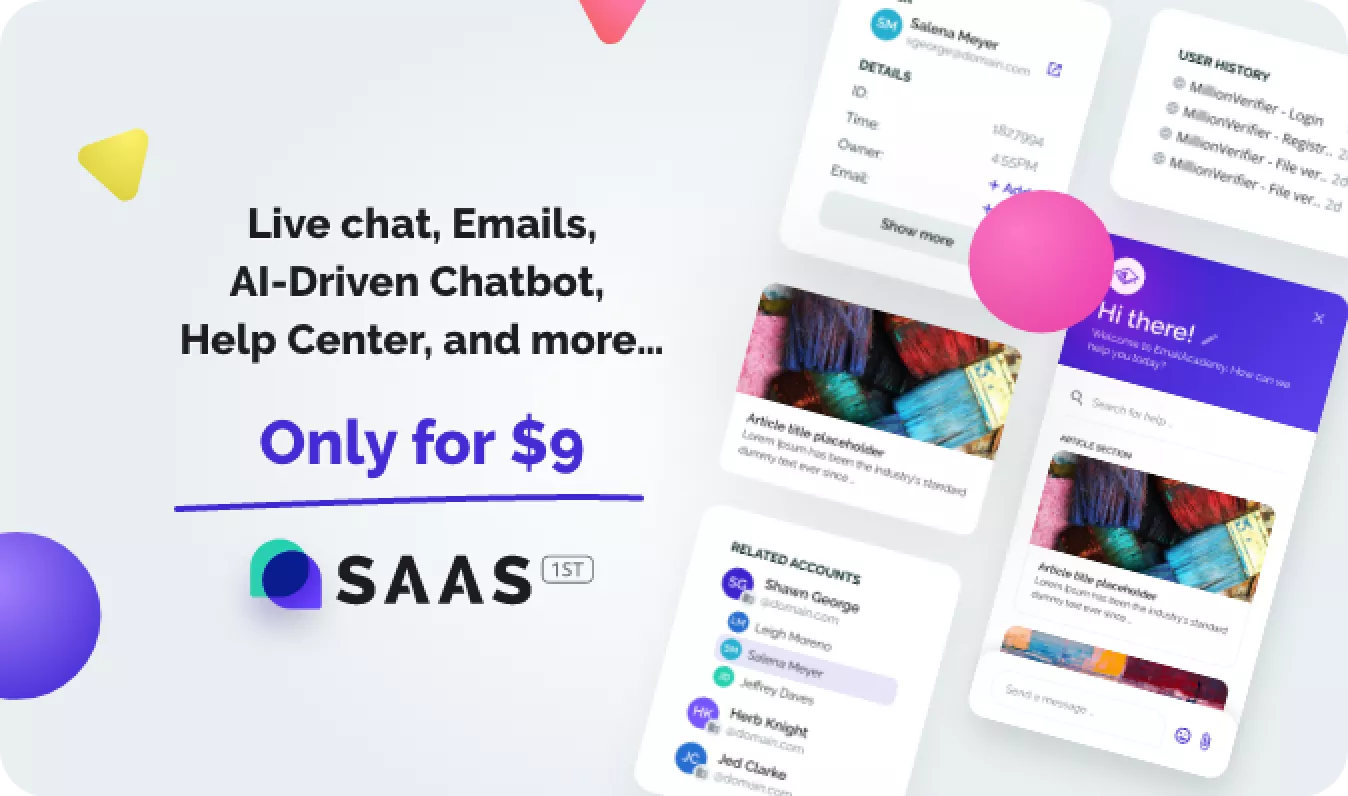 The Unbeatable Value of SaaS First
Our CEO won't just let you rip your pockets away. Instead, he's focused on keeping our prices as affordable as possible. Yep, that's our Fair Pricing Policy.
Fancy technical jargon? Nope, we're all about cost-effectiveness and offering real Value for Money.
Our super low prices might raise your eyebrows, but we believe in growing together. We don't just provide valuable tools; we also believe in the value of giving back. For every 100 AI solutions, we pledge a donation to The Nature Conservancy to plant a tree. Isn't that something?
Low prices, superior quality, engaging customer solutions, and an eco-friendly approach – we got it all. So, when we talk about the Cost-effectiveness of SAAS First, we aren't just spinning yarn. We mean it.
Ready to witness unbeatable value? Choose SAAS First. It's a win-win!
Why SaaS First Should be Your First Choice
When it comes to choosing a SaaS service, we'd understand if you're careful. There's a world filled with providers who forget to deliver quality while focusing on their sales techniques. That's not us. Switching to SaaS First means choosing a product-led software that is focused on meeting your needs affordably.
We're not the Starbucks of SaaS – overpriced with an emphasis on getting you to buy. Instead, we're that hidden gem you discover that delivers the best coffee you've ever tasted, at the most reasonable prices.