Software-as-a-service (SaaS) demands businesses to be agile and efficient. To stay competitive, organizations must focus on their core competencies and offer superior customer experiences. This is where SAAS First comes into play. Our all-in-one solution is designed to help you streamline your SaaS business, enabling you to focus on growth and stay ahead of the competition.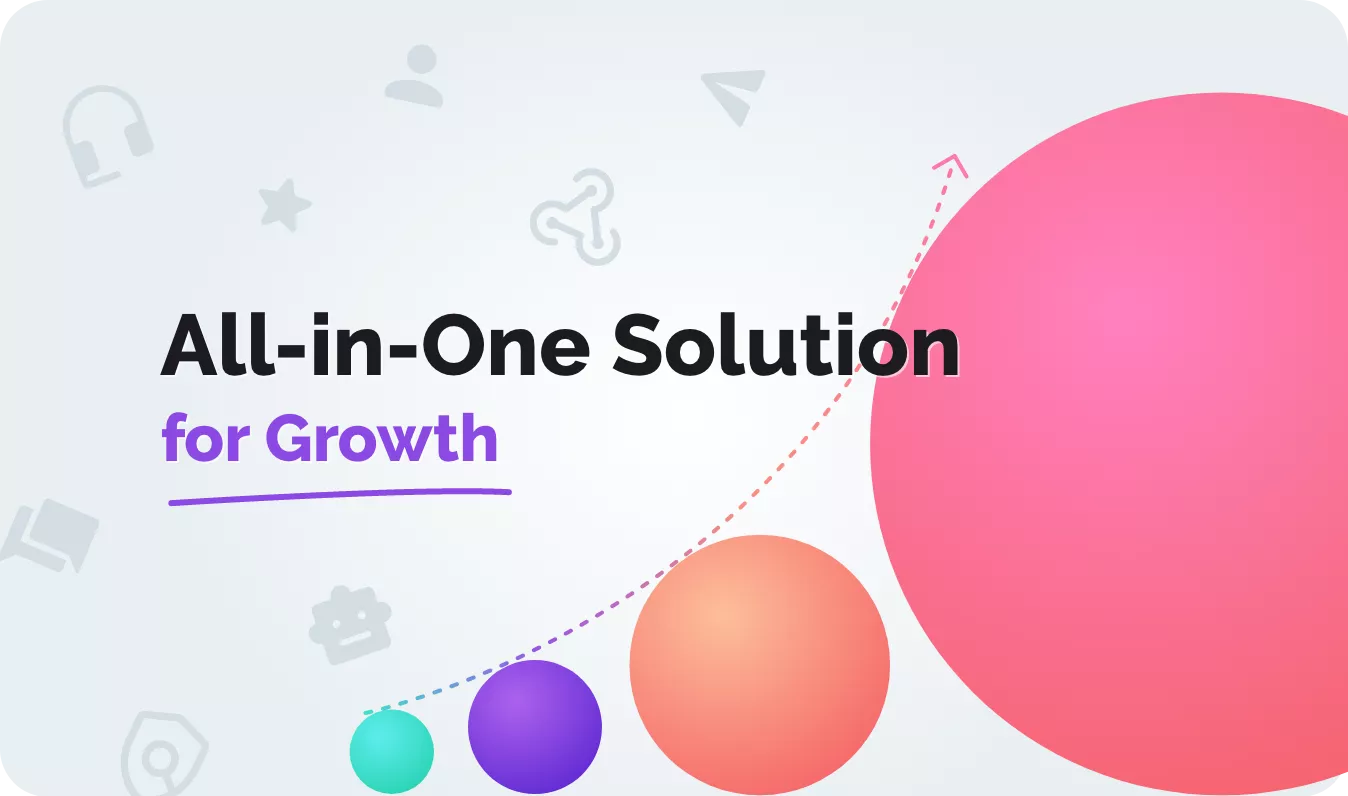 SAAS First offers extensive services that cater to every aspect of your SaaS business, including CRM, Inbox, Marketing Module, AI-Driven Chatbot (Milly), Help Center Module, and Custom Actions Function. With these modules working seamlessly together, your business can achieve maximum efficiency and productivity.
Our all-in-one solution helps you provide outstanding customer experiences. Our AI-powered chatbot, Milly, offers personalized support around the clock, while the Help Center Module allows customers to find answers quickly and efficiently. The CRM and Inbox feature ensures that your support and sales teams can manage customer interactions effectively and resolve issues promptly.
The Marketing Module enables you to create and manage targeted chat, popup, and email campaigns. By leveraging customer data collected through our chat feature, you can design personalized marketing strategies that resonate with your target audience, ultimately driving engagement, conversion, and growth.
SAAS First's Custom Actions Function empowers your customer support agents to take actions within users' accounts, streamlining their workflow and reducing response time. This increased efficiency leads to higher customer satisfaction and increased retention and growth.
Our platform is designed to grow with your business. As your customer base expands, you can easily scale up our services to meet increasing demands. Moreover, SAAS First allows you to customize the look and feel of the chat interface and Help Center to maintain a consistent brand experience across all touchpoints.
We are dedicated to staying at the forefront of technology at SAAS First. Our integration with OpenAI and continuous investment in research and development ensure that our clients can access the most advanced tools and features, allowing them to outperform the competition.
Choosing SAAS First means investing in an all-in-one solution that streamlines your SaaS business operations, enhances customer experience, and drives growth. By providing a comprehensive suite of services and utilizing the most advanced technology, SAAS First is the ultimate partner for SaaS businesses looking to excel in a competitive market.