We're super excited at SAAS First about using top-notch tech to craft a world that's awesome for everyone!
We're not just about wowing our customers with cool engagement solutions. Nope, we're also on a mission to tread lightly on our planet and do our bit to keep it green and clean.
How? Well, with our one-of-a-kind mission—"Plant a Tree for Every 100 AI Solutions"! It's where the smartness of OpenAI's generative AI meets our heart for the environment.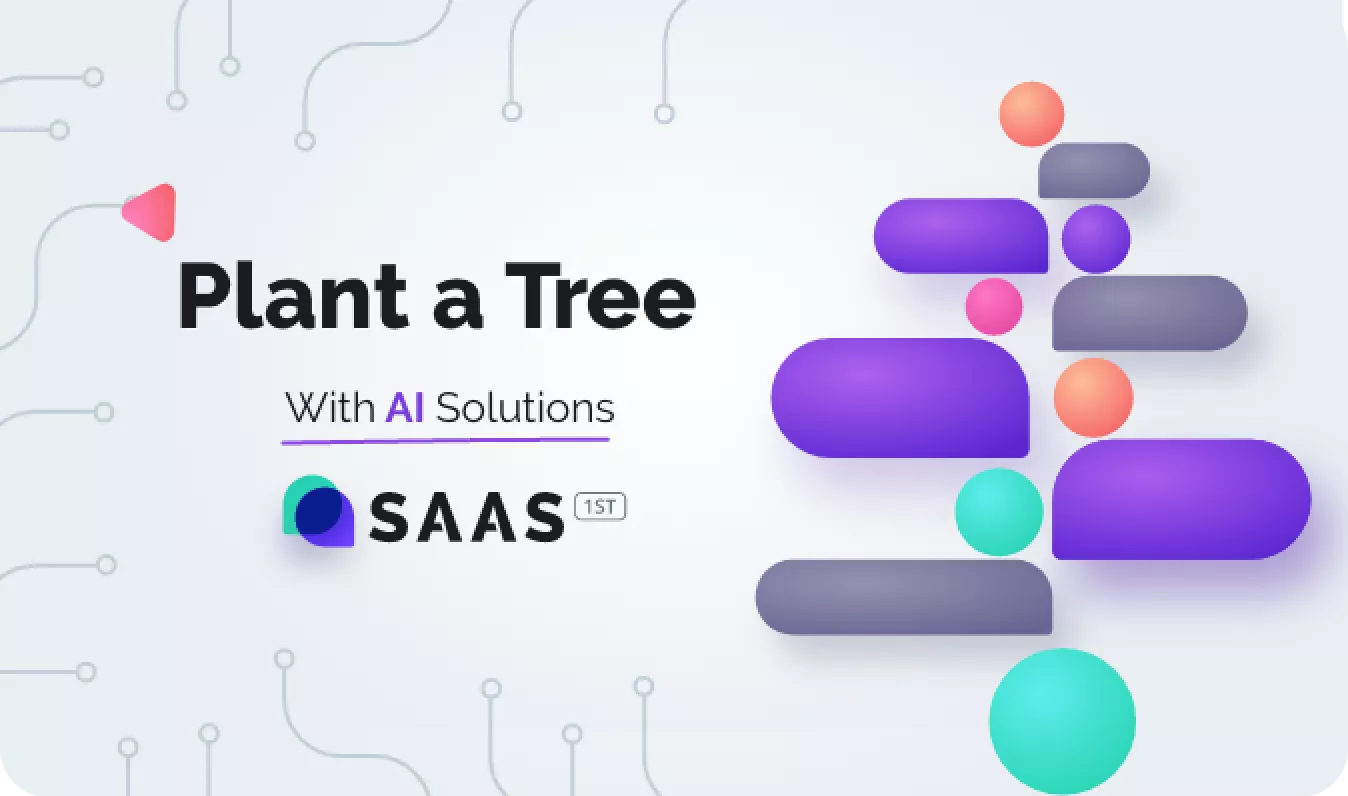 So here's the scoop: SAAS First was the first company to bring OpenAI's generative AI tech into customer service. This move turned things around by delivering smart, fast, and super helpful solutions. By tapping into the strength of AI, we're all about making your customer support smoother, answering your customers' questions swiftly and reducing the load on your support team.
At SAAS First, it's about stretching the limits, innovating, and leading the way in AI. We're all in, staying on the cutting edge and turning smart tech into awesome results for you!
Supporting The Nature Conservancy
We're all about keeping the Earth cool and green for the coming generations. So, we're planting a tree for every 100 solutions rolled out by our bot, Milly. Choosing SAAS First means you're getting top-notch service and helping make the future a bit greener!
And hey, we're partnering with The Nature Conservancy to make sure our tree-planting gig is making real changes! They're pros in conservation, so we know our contributions are in good hands, pushing forward reforestation and healthier living.
Together, let's innovate in customer service and leave a lasting, positive mark on our world.
Choose SAAS First, and let's paint the future green!
Wondering what an AI solution is?
Well, we've got a bunch!
For instance, our chatbot solves customer questions till there are none left—that's one solution! And we don't bill you per message, just for resolved chats. Also, our tech scans emails, finds the right answers, adds your notes, and crafts professional responses—each email sorted by AI is another solution! We've got more in the pipeline, so stay tuned!