It's always the little things that make the biggest difference. This is a general truth in many aspects of a SaaS business.
It is especially accurate when it comes to grabbing your customer's attention at the beginning of their journey
.
Generally speaking, you start with a welcome email, right? Along with a warm, polite "Hello, thank you for choosing us", this email should be about a lot more than that.
SaaS welcome emails play a crucial role in starting a long-lasting relationship with your user
.
They have many functions that, if crafted
correctly
, can lead to amazing results.
They set the stage for great user engagement and a unique experience that makes your business stand out from your competitors in the market
.
According to one of our articles on SaaS welcome emails, they should
be crafted
to include specific elements
. These include a brand-aligned subject line, tailored greetings, and timely delivery.
Wow, now you may think these requirements are a lot to
be covered
in
just
one email. But let's cut to the chase and see what you
really
need to focus on. You're going to need three key elements to nail that welcome email. To make it easier to remember, we'll call them the three C's: clarity, credibility, and call-to-action. Are you curious about how you can encompass these in your emails? Let's dive in to see.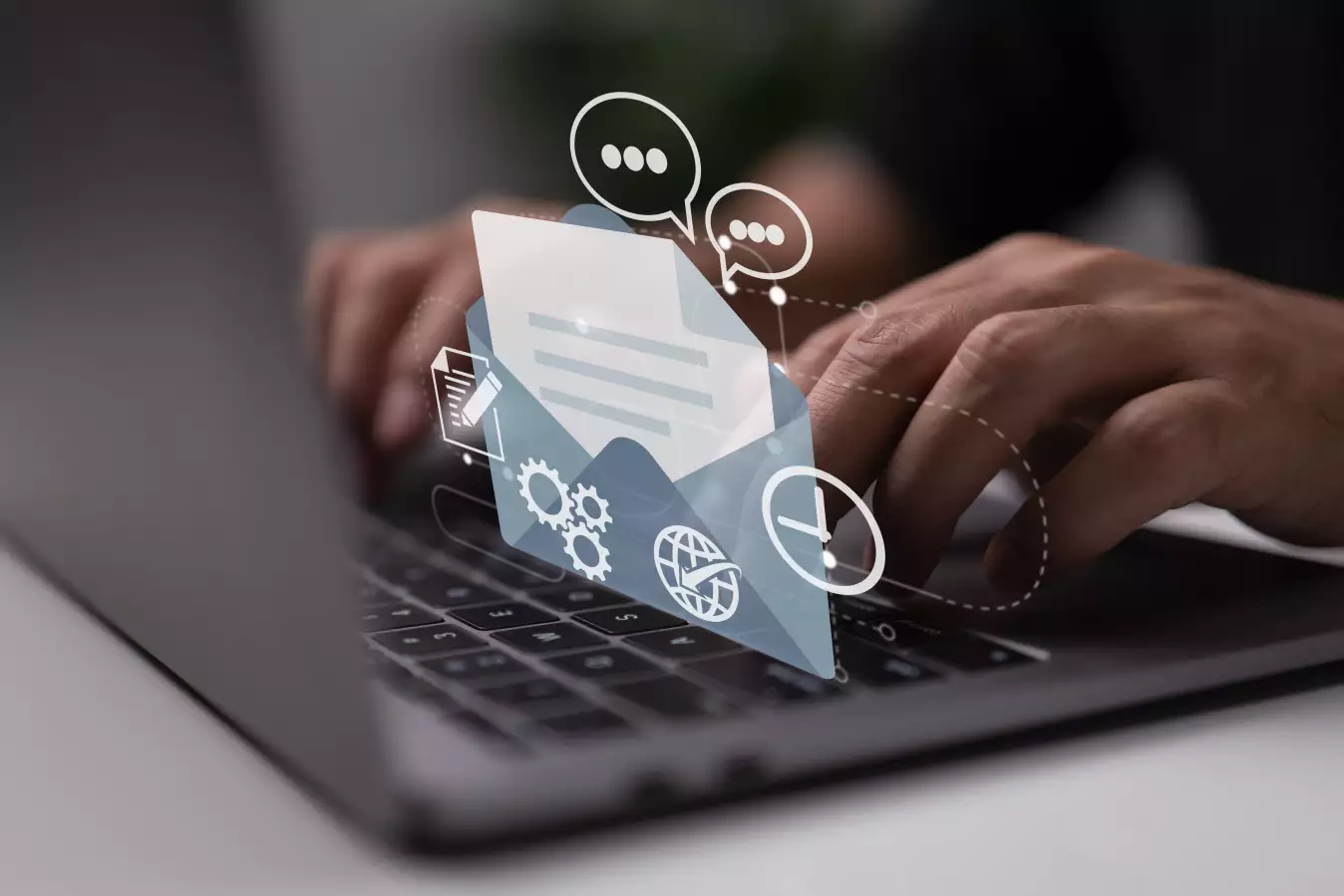 Clarity in SaaS Welcome Emails
Let's say you have a new user on board. What is your next move? It's time to talk about our first "C" — clarity. It's no accident that this is the first C we are talking about. Think about it.
You don't want your user to
be confused
, lost, or overwhelmed right at the beginning of using your product or service
. You want to be transparent and clear from the very start. Believe me, this is going to be a great way to create a smooth user onboarding experience.
Okay, but clarity is not
just
about being honest and straightforward. If you are clear in your welcome email, you also set accurate expectations for your users. What's the point of your service? What can the user expect? Give them the answers to these questions as
precisely
as possible. According to
GoSquared's article
, companies like SurveyMonkey and Shopify nail this
perfectly
. They offer clear value propositions and specific next steps in their welcome emails.
Simple stuff, right? Clarity applies to both your subject line and your content. The subject line gives a sneak peek of what is in the email. The content outlines the benefits of your business and what your users should do next.
Obviously
, this is basic, good manners, but it is so much more.
It builds a foundation for a strong relationship and can actually help you keep users longer and reduce churn rates
.
Credibility in SaaS Welcome Emails
Moving on to our second "C"—credibility. Attention
is grabbed
with clarity, now it's time to earn the trust of your users.
According to Chris Christoff, co-founder of MonsterInsights,
in a Forbes article
, setting realistic expectations is crucial to building rapport
.
So, how do you add that credibility factor to your welcome emails? It
is advised
to introduce your team first. Give some information about who you are and what you have to offer, how you can help achieve the desired outcome.
Shubham Raj, Head of Customer Success at
AdNabu
, notes the power of branding in the subject line.
"When we mention the brand names of our customers in the subject of our welcome/onboarding emails, there is a significant increase in the open rate and also in the response rate
."
Then, don't be afraid to showcase user testimonials or reviews. Give some insight to your new users into what others have benefited from your service. This will definitely help you with building trust and engagement.
And if your service or team has won awards or has some impressive credentials, now's the time to
subtly
drop them into the conversation
.
One thing to keep in mind, though. It's not enough to say it, you have to be able to show it too. Offer a quick win, a simple way users can immediately enjoy your service. Prove them that you are as good as you say you are.
With the second C, credibility, you will have a great foundation to make sure your user will follow up with the final C of welcome emails
. This is the call-to-action.
Call-to-Action in SaaS Welcome Emails
Now, let's talk about the final "C"—the call-to-action (CTA). Think about your CTA as a signpost on a road trip that tells people where to go next. Without that, there is no real purpose of the welcome email.
An effective CTA is key to driving user engagement and conversions, as emphasized in this
Chameleon study
.
So, how can you make the CTA
irresistibly
clickable? The first step is to decide what you would like to achieve with it.
Would you like your users to watch a demo, complete their account setup, or read a getting-started guide
? Keep your CTA focused on that. Don't include too many options to choose from. The study suggests you're 6x more likely to engage consumers when you offer fewer options.
According to Shubham, "Adding CTAs and further personalization of the emails to suit the specific needs of our customers has been another activity that has given us certain output
."
And keep it simple; a button with the text is often more than enough to get the message across.
Leveraging a Great Email Marketing Tool for the 3 C's
We've talked about the three big C's: clarity, credibility, and call-to-action. All right, but how can you bring them all together? The answer is definitely in using a great email marketing tool.
A tool that helps you tackle the most important aspects of crafting your welcome email campaigns
. A tool like
SaaS First's Marketing Module
can be a game-changer.
There are a few necessities that need to
be ticked
out from the list when you are looking for a good and effective email marketing tool
. First, it should be able to customize triggers and campaigns. You want to make sure that you send out onboarding emails at the right time to the right people. You definitely want to reach people when they are most engaged with your business.
Second, you need detailed analytics on how your campaigns are performing.
Along with the fact that you are curious about the results and your success, measuring is also a crucial part of improving
.
Third, an email marketing tool can help you craft
visually
appealing, attention-grabbing emails. Plus, it also helps in making sure you don't
just
send these beautiful emails into the void, but to real, engaged users.
Having an excellent email marketing tool like SAAS First's Marketing Module is like having an extra team member by your side who never sleeps
.
Conclusion
To conclude, we have seen the most important factors of a SaaS welcome email: the three C's: clarity, credibility, and call-to-action
. With clarity, you can ensure your users what they're in for. You can reduce any confusion and smooth the onboarding process. Credibility builds the foundation for trust and loyalty in long-lasting relationships. And finally, the call-to-action is your ticket to higher engagement and conversions.
So, if you haven't seen the success you would expect for your welcome emails, it's time to review your strategies. Look at where you can incorporate these critical elements. Need a little inspiration?
Venture Harbour
has a great article on email marketing strategies that keep users engaged
.
They offer tips for increasing the likelihood they'll stick around when subscription time rolls around
.
Trust us, it's worth the effort. Once you have all your C's aligned for your welcome emails, try SAAS First's Marketing Module and see them in action.