Maintaining stellar customer service is transformative for online ventures, especially for smaller to mid-sized businesses. The relentless influx of customer inquiries and concerns makes having top-notch help desk software, like the one found at SAAS First, more of a necessity than a mere luxury.
That's exactly the role our SAAS First Help Desk Software plays—it provides an effective, user-friendly way to manage all online customer inquiries. It's not just a tool; it's your partner in enhancing customer interactions.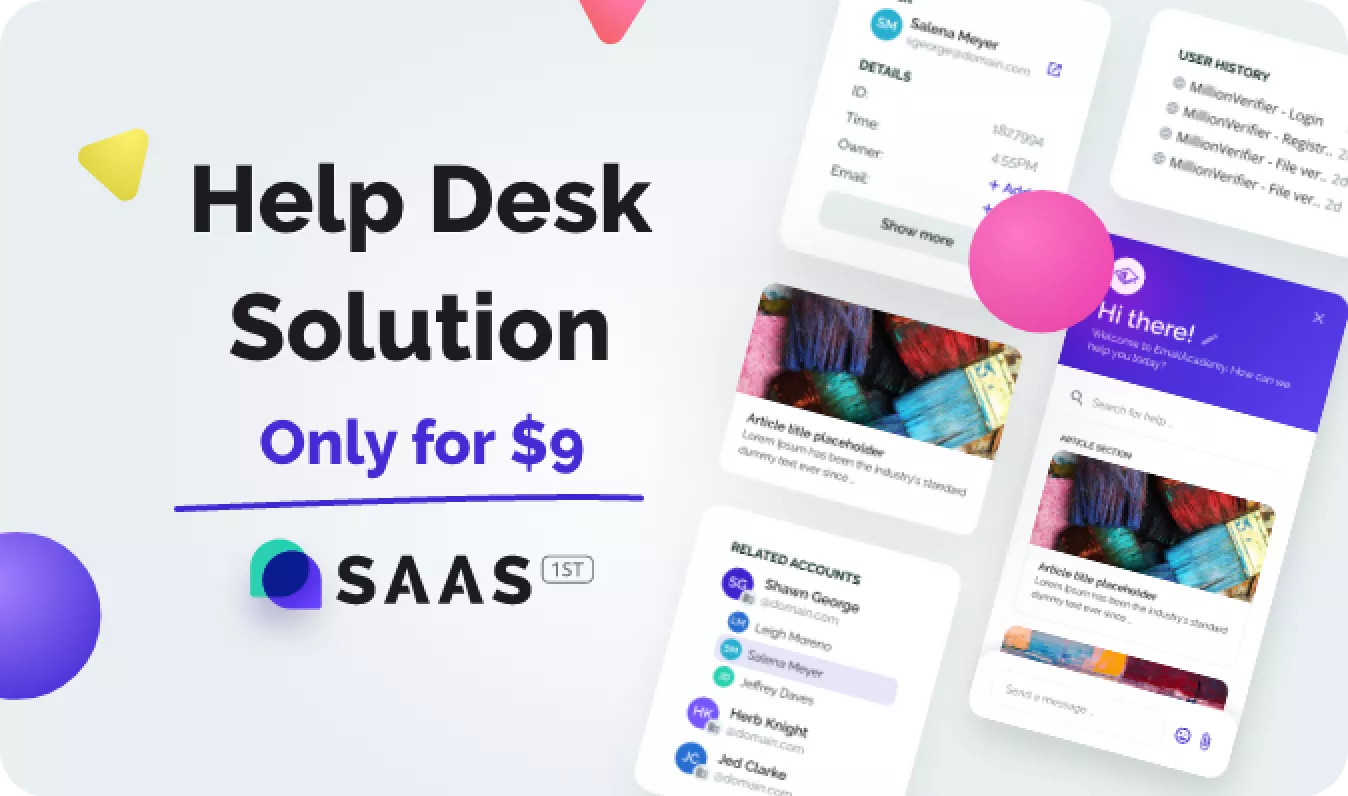 With over a decade immersed in the SaaS world, our CEO understands deeply that seamless customer support is crucial for the prosperity of any business. And, SAAS First stands out as the premier choice.
Our software is not just another help desk; it's a holistic customer engagement platform designed to elevate the entire customer experience.
So, why just read about it? Dive in, and discover why it's the prime selection for your enterprise!
Try Help Desk for Free for 15 Days
At SAAS First, we are committed to delivering an unmatched customer support experience that equips businesses with a comprehensive solution that does more than handle customer inquiries.
From the outset, we have established a product-led approach, offering businesses an all-in-one Help Desk software along with the best possible prices. We aim for the best and yet keep our pricing impressively accessible, starting from just $9 a month.

Unlike other software solutions, SAAS First offers an extensive range of vital features for effective customer support, from AI-driven aid to real-time issue resolution.
Our vision to be the first choice for any online business's customer engagement is reflected transparently in our actions. Give it a try with our 15-day free trial and see the difference yourself!
Prioritize Efficiency and User-friendliness in Your Help Desk
We recognize how crucial efficient, user-friendly systems are in delivering top-notch customer support.
With our comprehensive Inbox functionality, you can be assured of streamlined processes and a more organized customer communication platform, mitigating the need for your team to juggle between different applications.
Furthermore, integrating our AI-powered chatbot, Milly, into our Inbox takes efficiency to another level, enabling real-time response to customer queries.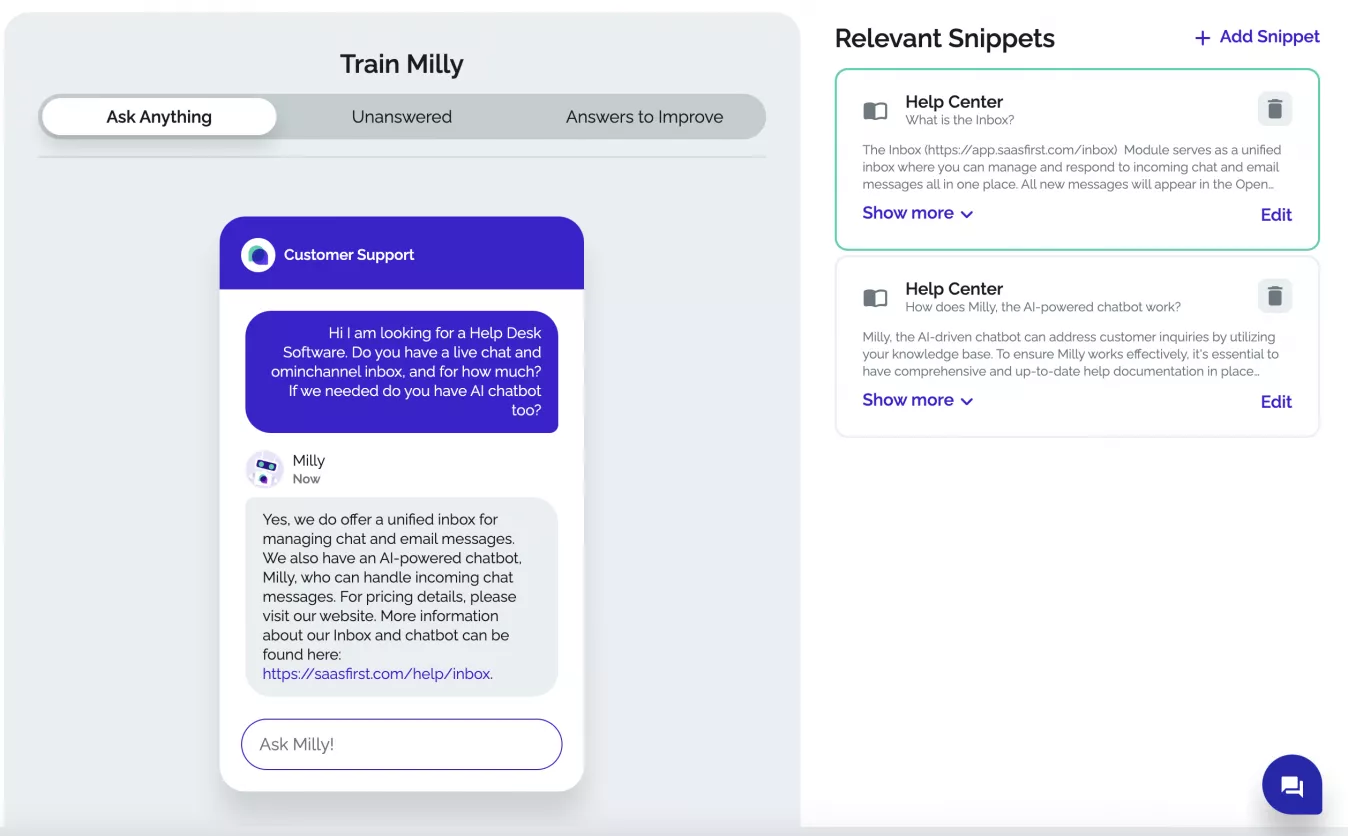 The ability to consolidate all customer information, tickets, and conversations in a single location makes a world of difference. With such useful micro tools as the AI search and summarization feature, SAAS First cuts down on hours of manual work, leading to much more efficient customer service.
And the best part? You get to explore all these features during our 15-day free trial!
Omnichannel Inbox for Help Desk
In today's digitally interconnected world, a single-channel mode of customer communication isn't enough. Recognizing this need, we have integrated an Omnichannel Inbox into our service, allowing you to manage all customer communication from a unified platform.
With the Omnichannel Inbox, incoming emails and live chat messages land in the same location, ensuring no customer queries fall through the cracks.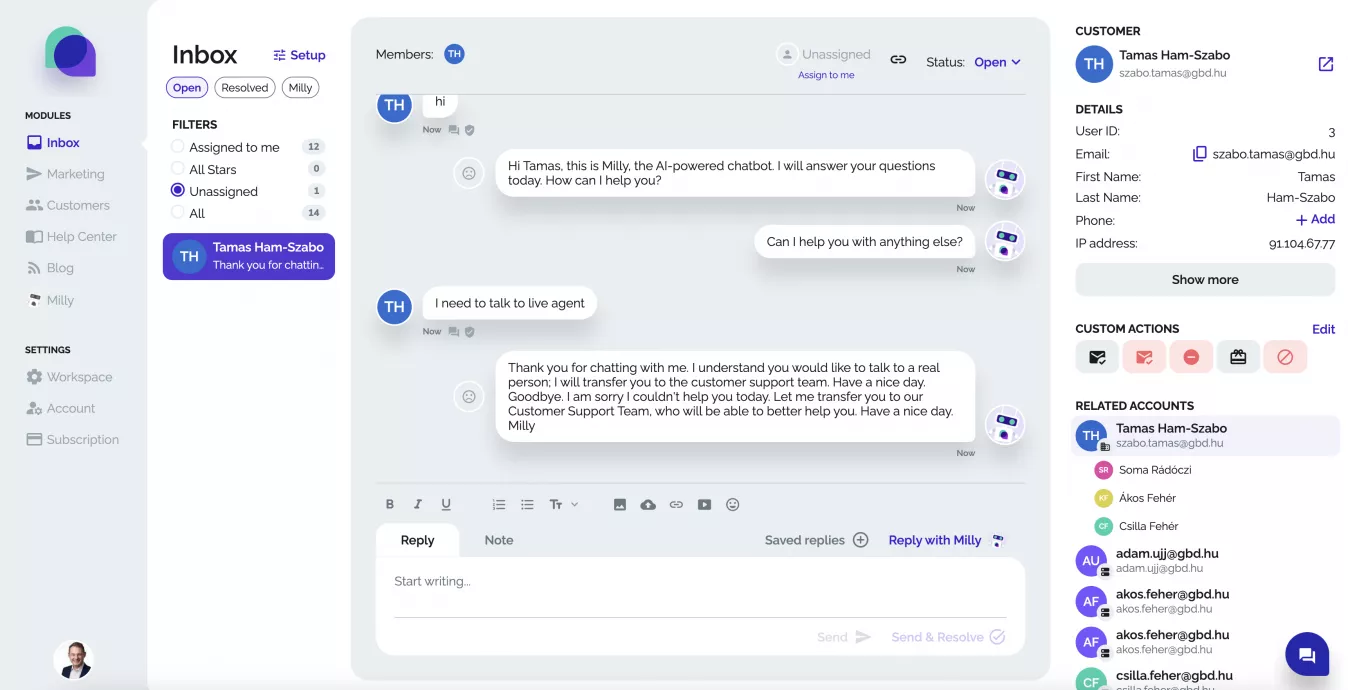 You can effortlessly assign conversations to your team members based on their expertise, fostering a collaborative environment and seamless issue resolution.
Our Custom Actions feature enables support agents to perform actions in external systems via API directly from the Inbox, making our Omnichannel Inbox a one-stop shop for customer communication and issue management.
At SAAS First, we strive to simplify customer service, and our Omnichannel Inbox is a testament to that.
Help Desk AI Solutions
At SAAS First, we believe in the power of technology and aim to use it to the fullest. Hence, our solution integrates AI to help you revolutionize your customer service.
Leveraging the advanced capabilities of our AI-powered customer support chatbot, Milly, you can resolve customer issues in real-time, indeed a feat in today's fast-paced business environment.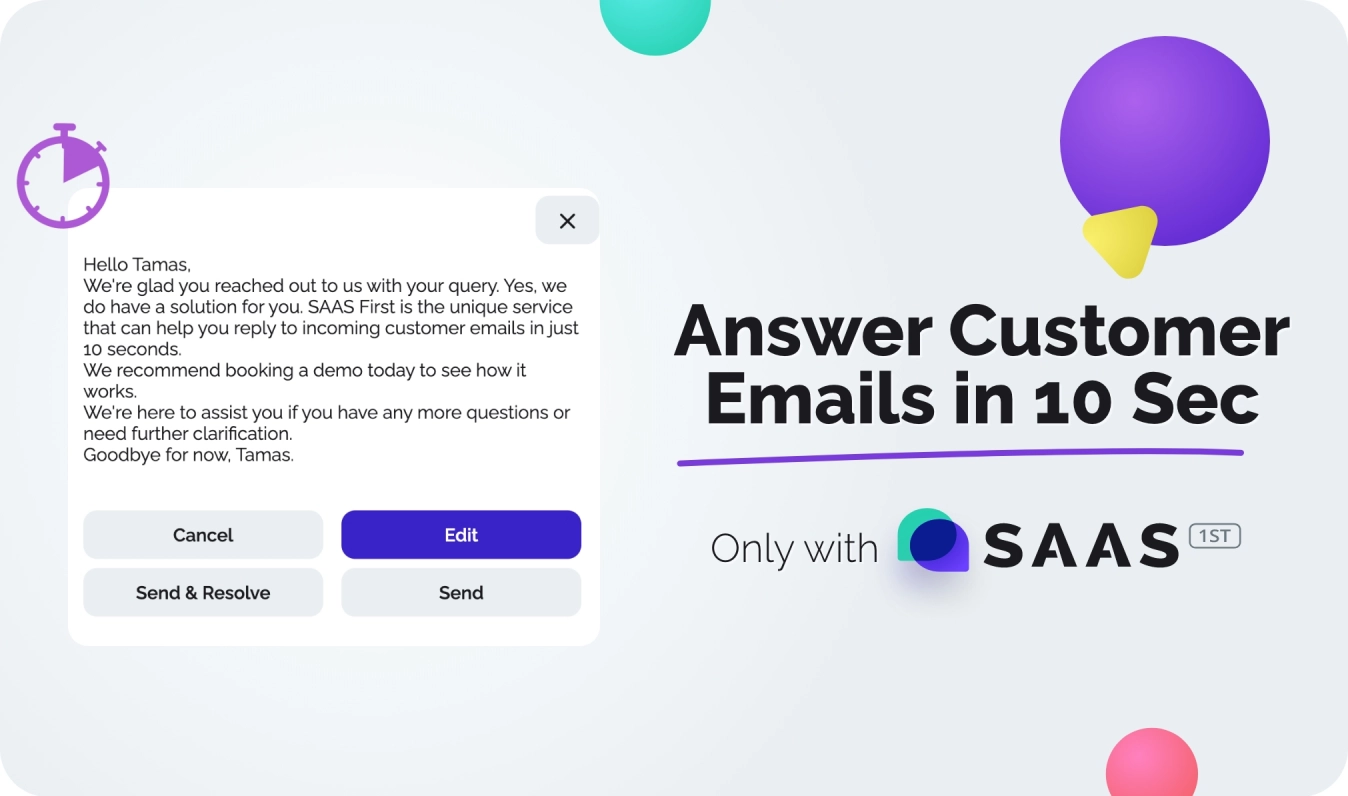 Our unique feature, Reply with Milly, even lets you respond to incoming emails within just ten seconds.
Our robust and evolving AI solutions demonstrate our commitment to constant innovation, all aimed at empowering your business to provide unparalleled customer engagement, faster and smarter.
SAAS First's Help Center
Streamlining customer support isn't only about handling queries in real time but also equipping your customers to help themselves. A comprehensive Help Center forms an integral part of our SAAS First Help Desk Software.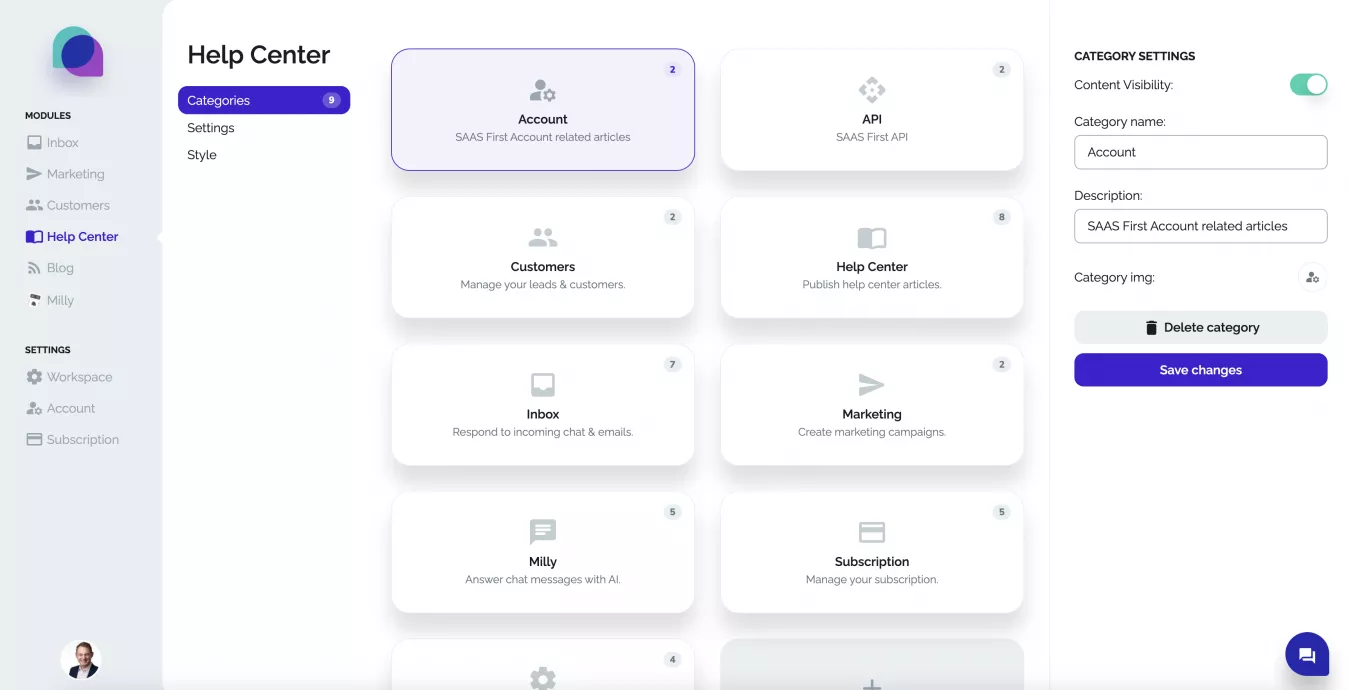 Manage your wealth of resources in the form of articles that your customers can refer to for resolving their issues independently.
You can organize your articles in categories and sections, making it simpler for customers to find what they're looking for.
Updating articles from our AI bot function also ensures that your data is always up-to-date and efficient like never before.
Empower your customers with SAAS First today!
SAAS First's CRM and Marketing Capabilities
Your customer data holds immense potential to drive your marketing campaigns, provided it's in the right hands. That's where SAAS First's advanced CRM features come into play. Our Customer Module acts as a comprehensive customer database, collecting rich customer data through chat integration, and enabling seamless data integration.
Combined with the insights from our Marketing Module, you can launch tailored marketing campaigns more efficiently.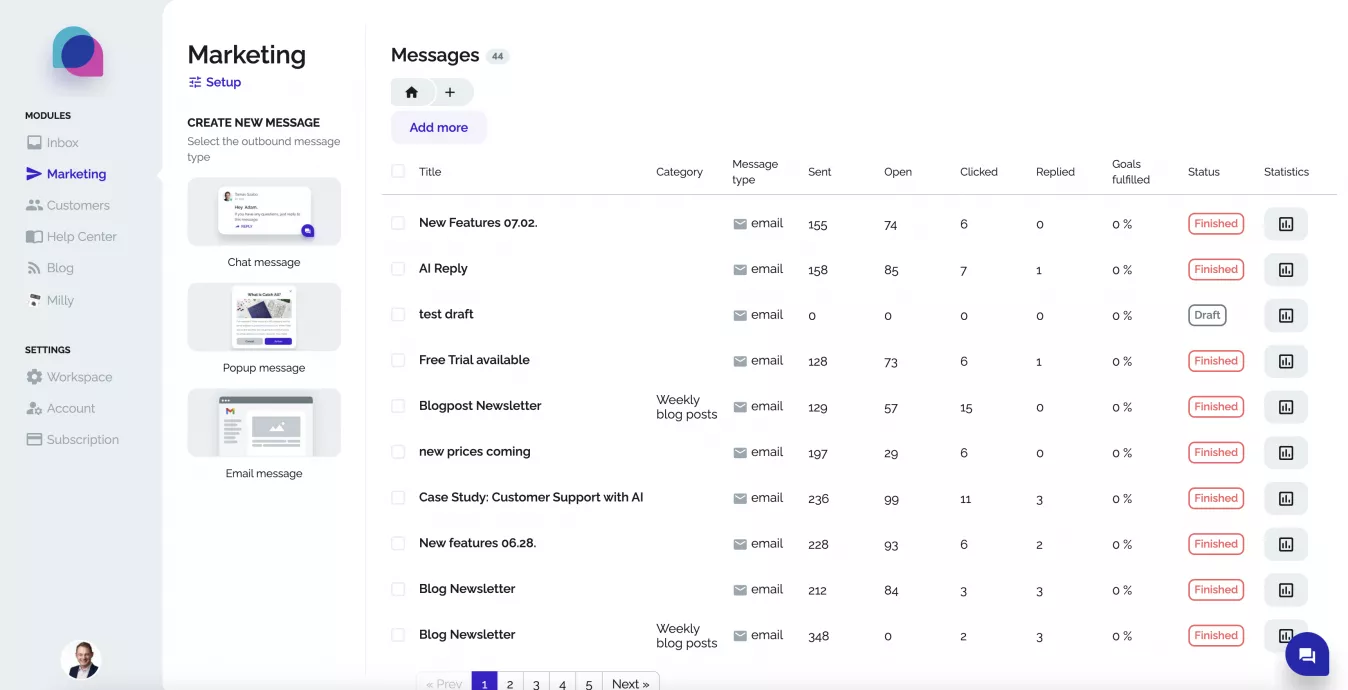 Our platform merges the functionalities of top-tier Help Desk Software with potent CRM and marketing capabilities, thereby serving dual purposes.
It ensures not only enhanced customer service but also bolsters your marketing endeavors to optimize customer retention and business growth.
Get started with SAAS First now!
SAAS First's Help Desk Tickets
Effective issue management is fundamental to providing excellent customer support. SAAS First simplifies this with a robust Help Desk ticketing system.
Within the Inbox, you can create Help Desk tickets assigned to your back office teams, ensuring the right personnel are working on the right issues.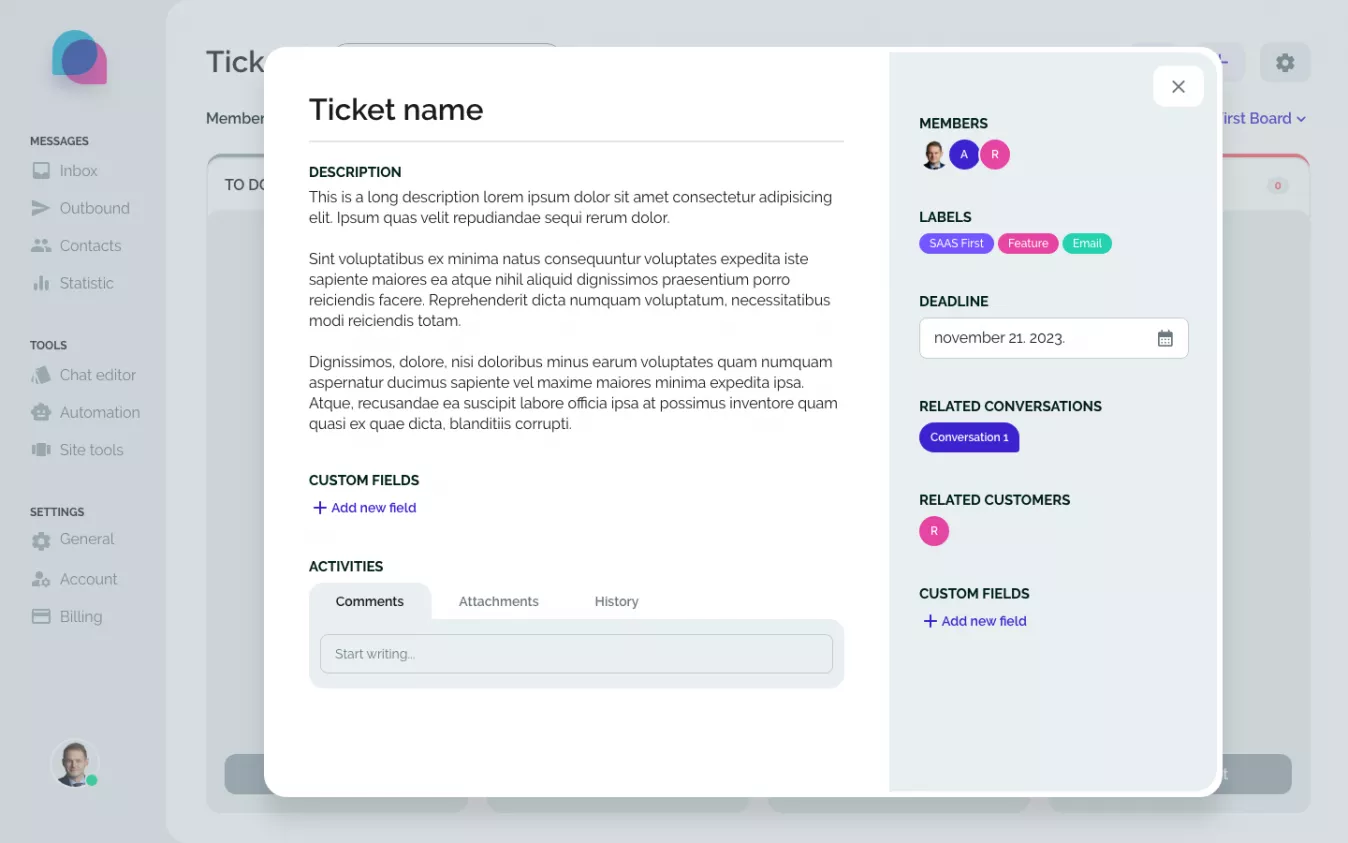 Any updates on your tickets flow seamlessly back into your Inbox, eliminating the need for constantly checking separate platforms.
This efficient approach ensures that your customer support agents are always informed about ticket status, allowing them to communicate effectively with customers.
By integrating ticketing within the Inbox, we've added a level of multifunctionality, allowing you to handle customer support and issue resolution within a single streamlined platform - this is the SAAS First promise.
SAAS First Help Desk vs. Competitors
Being a first-of-its-kind product-led initiative in customer support, we're dedicated to creating the best all-in-one solution for customer engagement at impressive prices.
Our CEO has spent over a decade improving his skills in the SaaS industry and created SAAS First with his insights.
Our pioneering development of AI solutions for customer support empowered us to address our support team's needs efficiently where other solutions failed.
If you're searching for a Help Desk Software that goes beyond mere support and serves as a comprehensive customer engagement platform, your search ends with SAAS First.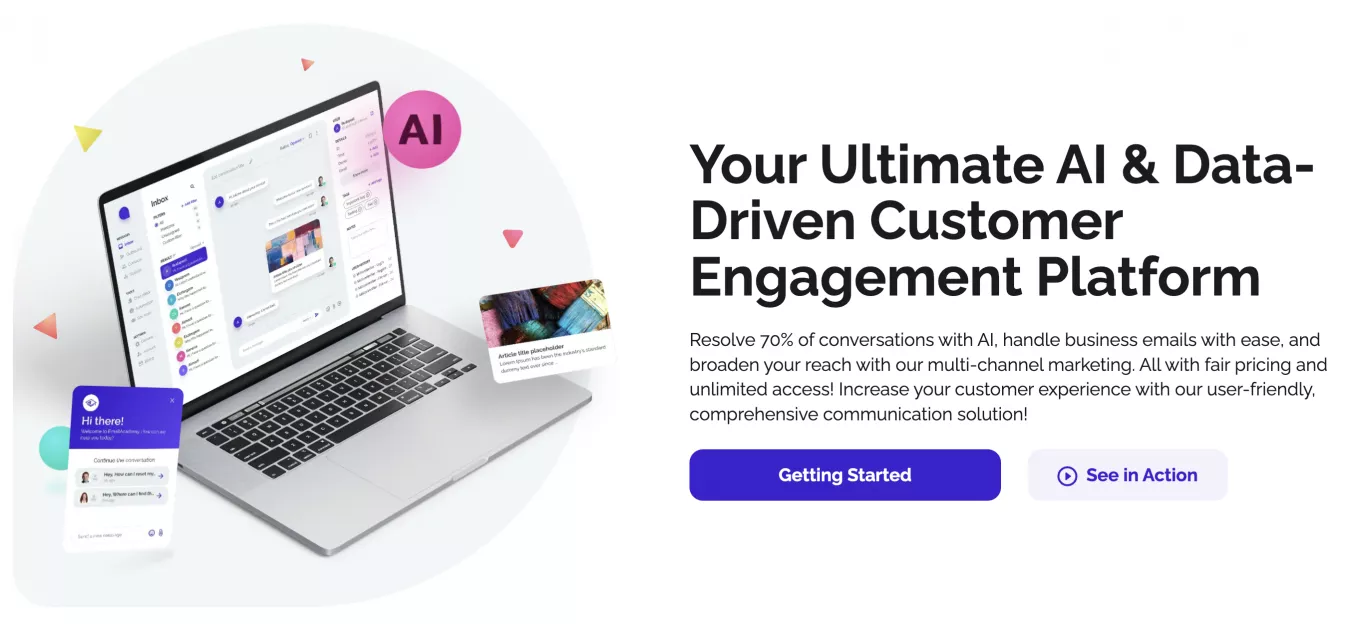 Try us out and see the difference for yourself!
Our SAAS First Help Desk Software offers a holistic solution tailored for SMBs in various industries with its:
an innovative blend of AI solutions,
omnichannel Inbox,
advanced CRM capabilities,
intuitive Help Center,
and efficient ticketing system.
If you're looking for a Help Desk Solution that delivers on promises and places your needs at its core, SAAS First is undeniably the ideal choice. Don't just take our word for it - try our 15-day free trial and experience the SAAS First benefits firsthand.